Delicious Choice Since 1945!
Pagoda's range of products consists of nutrient-dense superfoods that taste just as delicious as they look. All our products are produced under stringent quality control and hygienic standards to ensure your most satisfying taste and flavours that you are craving for.
.
Everyone can now enjoy the finest varieties of nuts and dried fruits in packaging that offers convenience and freshness.
Are you ready for a brand new snacking experience with Pagoda?
Discover all Nuts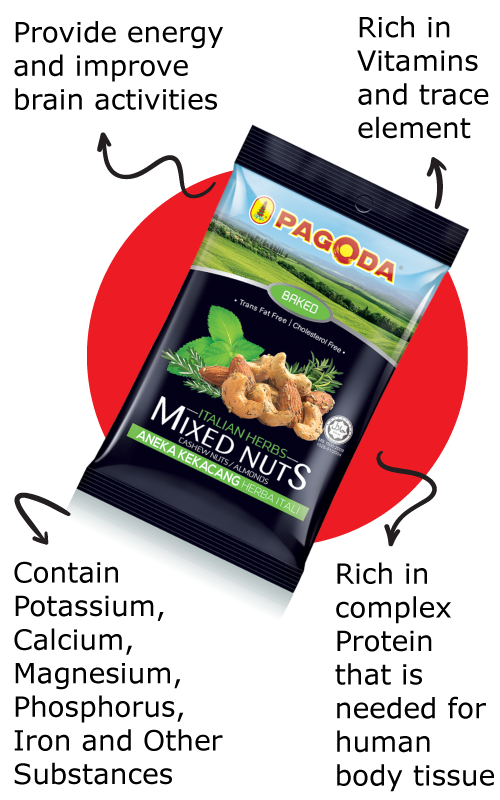 Can't decide? Pick from a category below!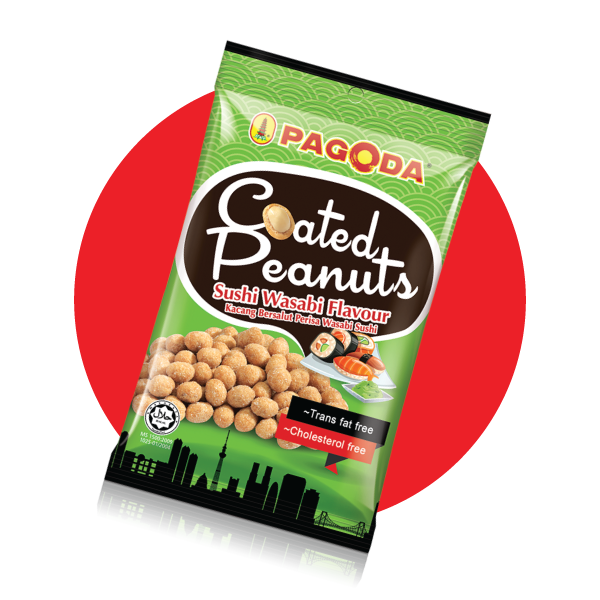 All-time Classic Groundnuts
Flavoured Crunchy Nuts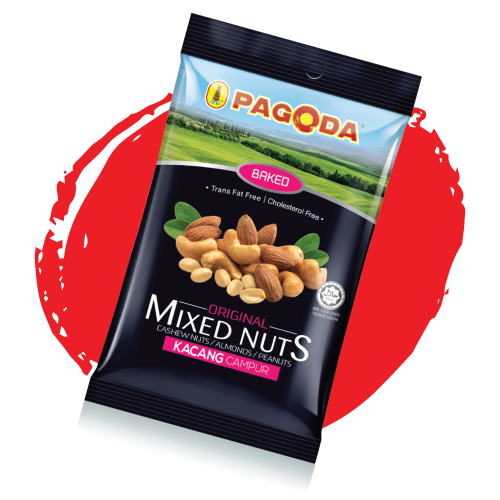 Mixed Happiness Mixed Nuts